Fairway and Direction Arrow Signs Get a Makeover
Over the years on-course directions signs have been pretty bland. You have a single color background and then typically a white lettering in a "block letter" style font. Until now!
Standard Golf is slowly bringing out new signs for the course. Our Fairway Signs and Directional Arrows will soon all have a new font and a more modern, marbled background.
There are various reasons to make the switch. First, these new signs will be easier to read. Second, an automotive grade UV-coating will be used to keep the signs from fading and third, the signs will take on a more modern look.
To achieve this, Standard Golf is utilizing the technology in our Domed Resin Tee Marker Decals. These decals are a self adhesion and offer a 3-D or domed look as well. Made with an "automotive-grade" resin to protect from the sun and elements for a more professional look and longer life.
Direction Arrow Sign Updates
On our 11″ (28 cm) and 15″ (38 cm) green signs with the white lettering the following will have the new design:
Part # 10150 & 10050: "Carts"
Part # 10152 & 10052: "Next Tee"
Part # 10154 & 10054: "Golf Cars"
Fairway Sign Updates
Our double-side fairway signs will also be getting the makeover in look. These signs are double-sided.
Part # 09151: "Carts on Path Only"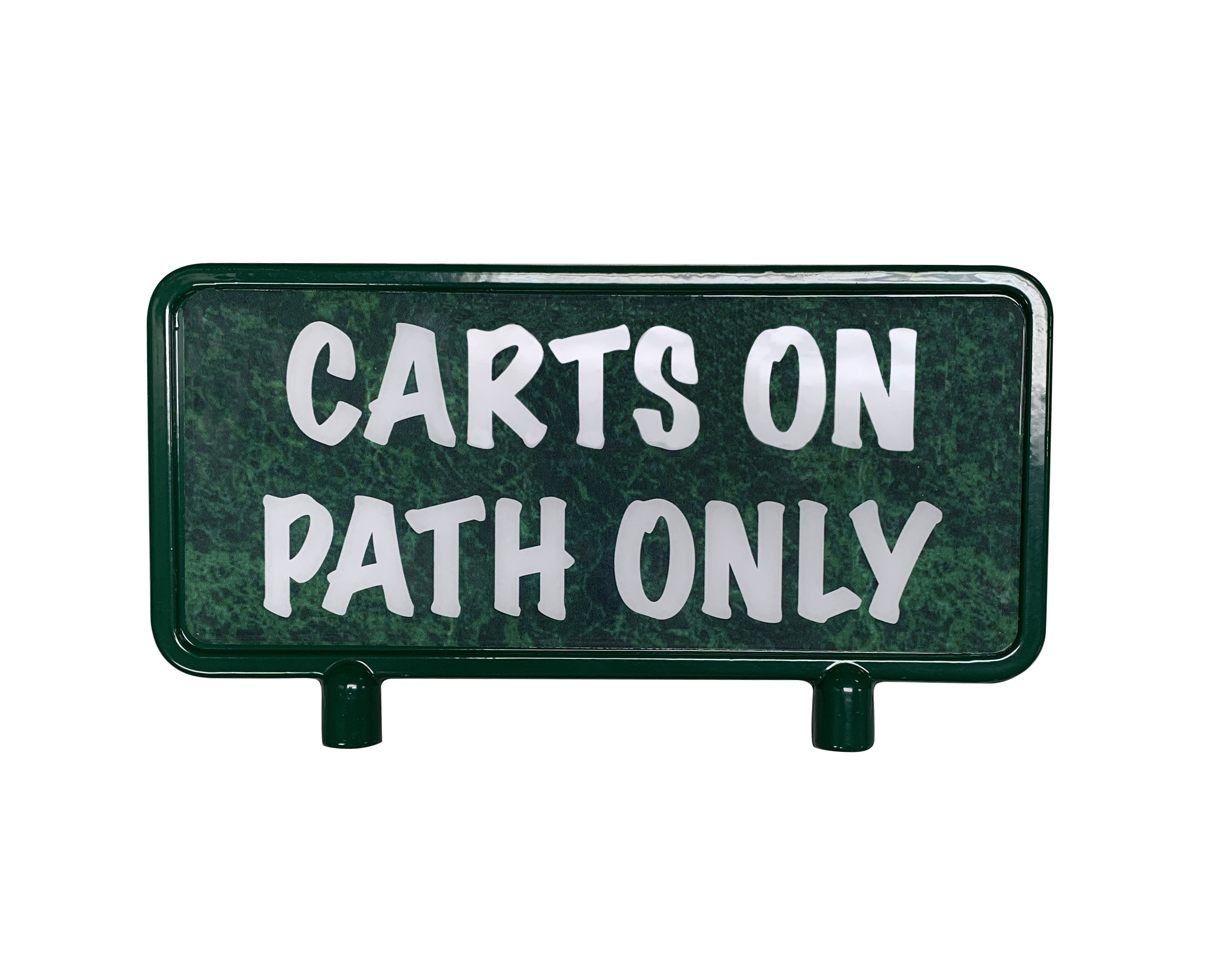 Part # 09152: "Drop Area"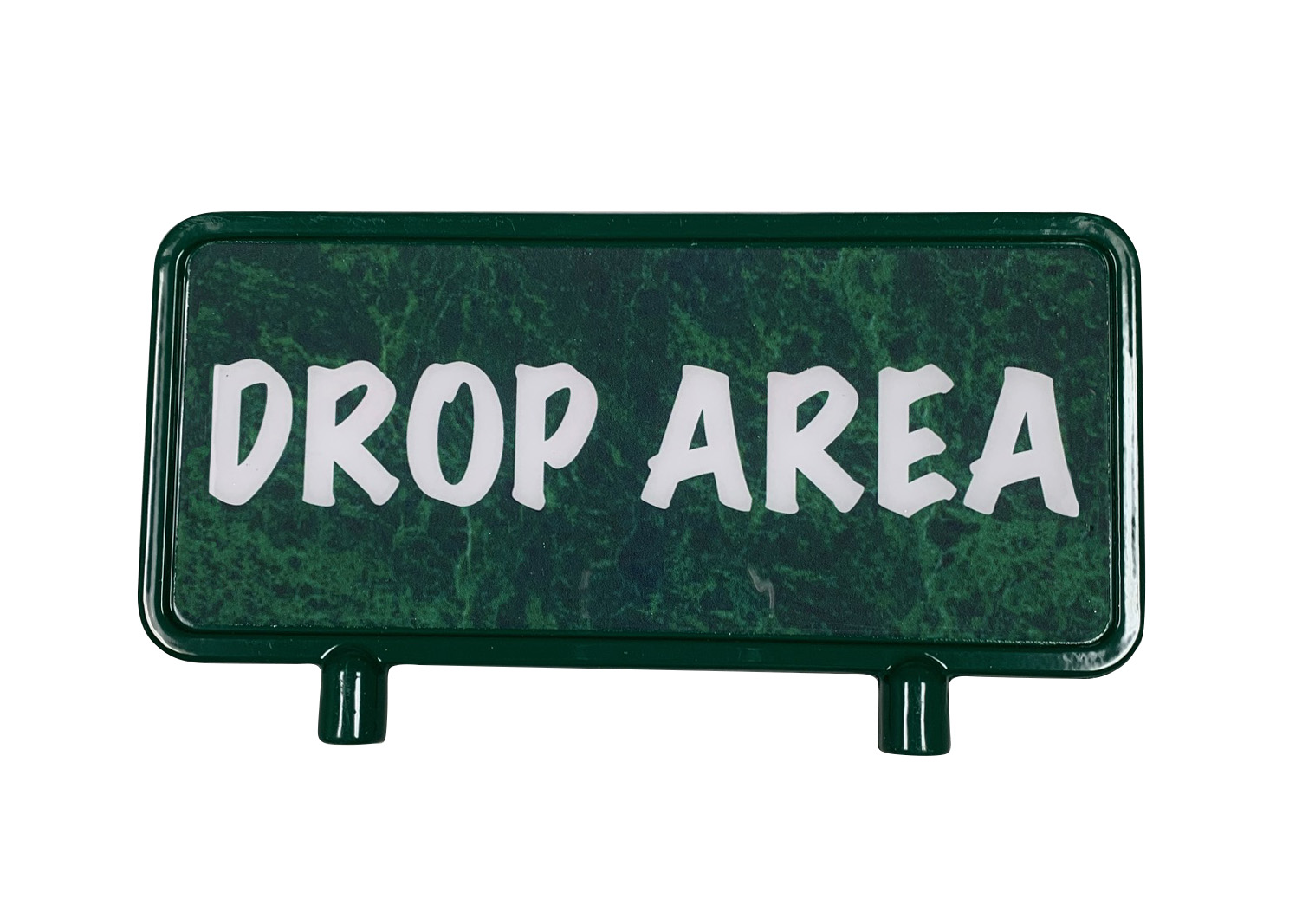 Part # 09153: "Ground Under Repair"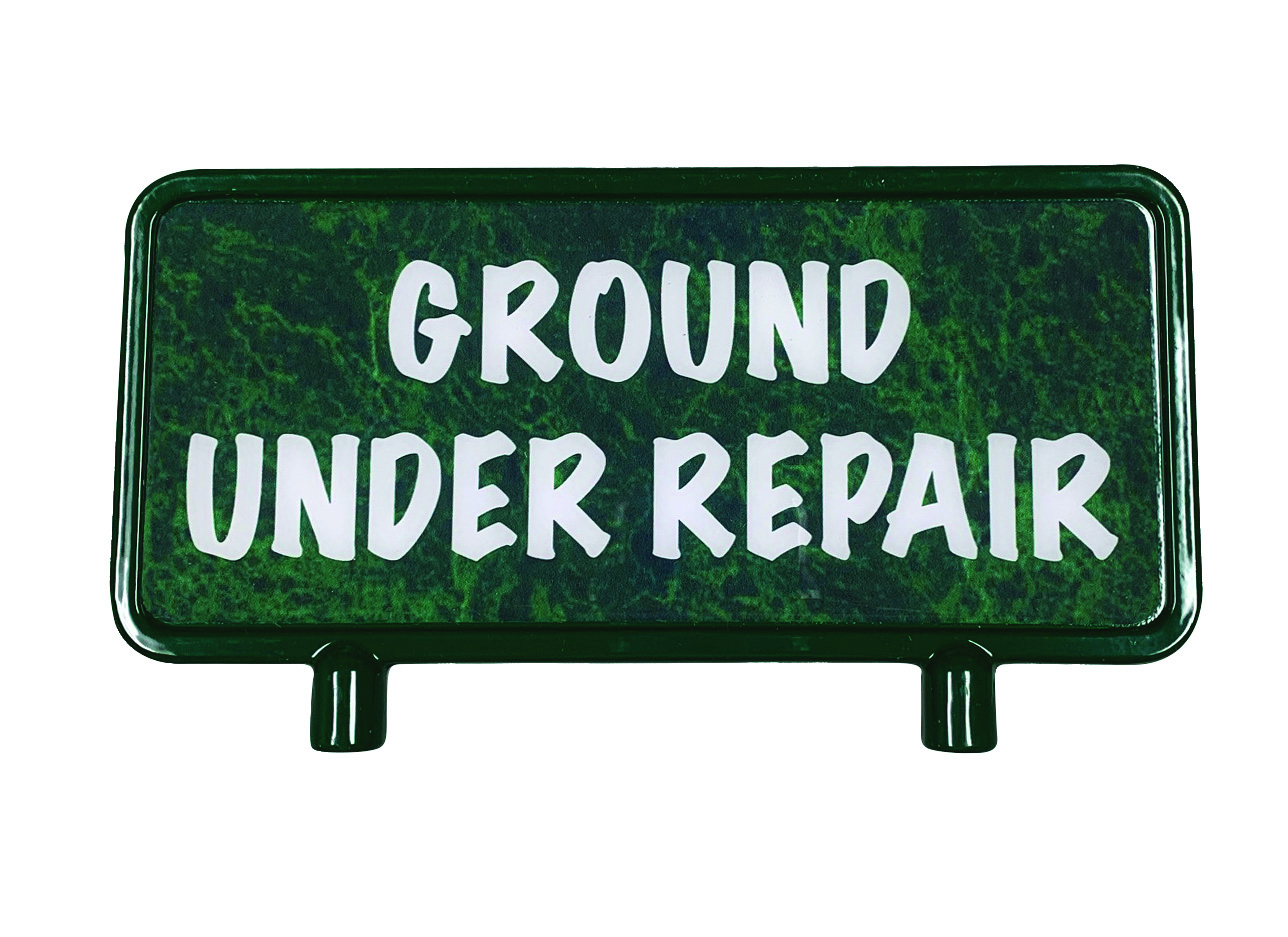 Part # 09155: "No Carts"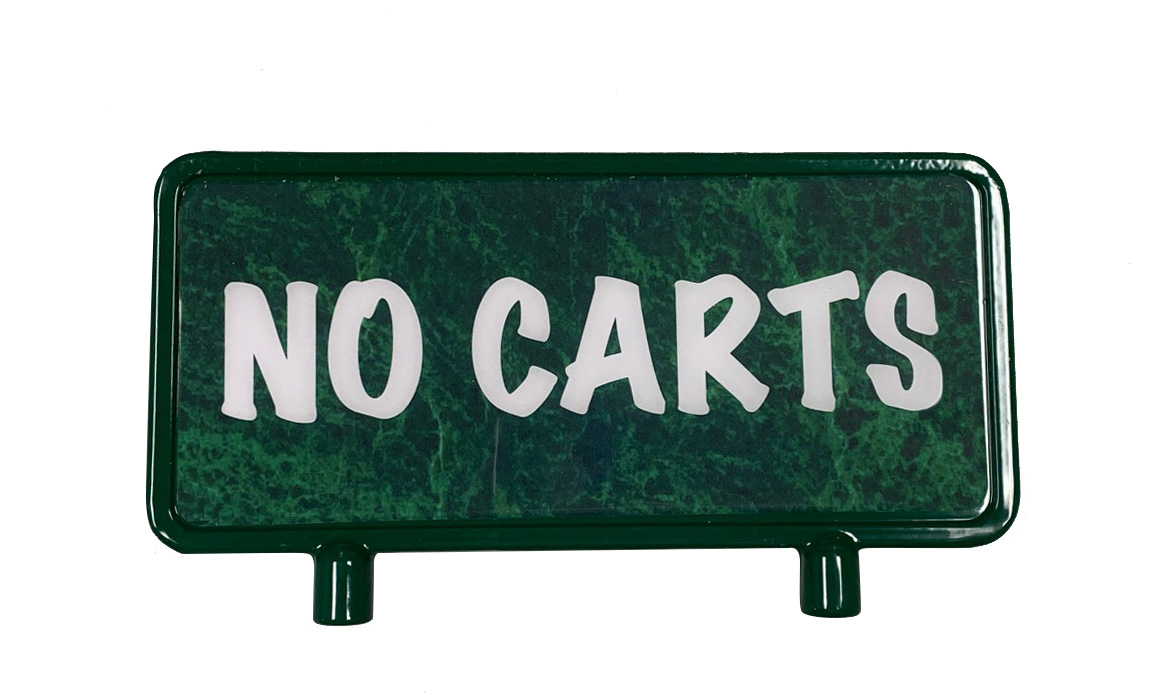 Decal Only
If you wish to get new decals only and do not need the full sign then the decals only versions of these parts are available as well.
Directional Arrows
11″ (28 cm) and 15″ (38 cm)
Part # 10151 / 10051
Part # 10153 / 10053
Part # 10155 / 10055
Fairway Signs
Part # 09161
Part # 09162
Part # 09163
Part # 09165
Old Sign Design VS New Sign Design
These newly updated and modern Fairway signs and Direction Arrow signs are available today! If you would like to place an order, contact your favorite distributor or visit StandardGolf.com.