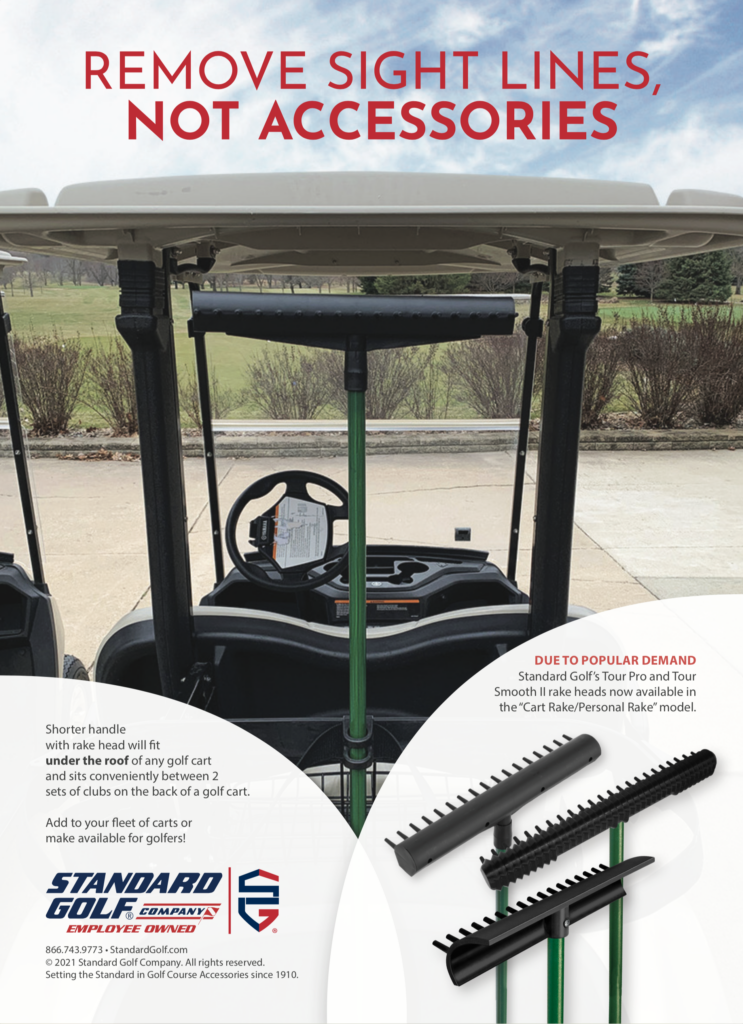 remove sight lines, not accessories
Cart/Personal Rake
Due to popular demand, Standard Golf's Tour Pro and Tour Smooth II rake heads are now available in the "Cart Rake/Personal Rake" model.
The shorter handle with rake head will fit under the roof of any golf cart and sits conveniently between 2 sets of clubs on the back of a golf cart.
Add to your fleet of carts or make available for golfers!
Download PDF
To help maintain bunkers and keep people safe and healthy, why not offer rakes to the players themselves? Golfers already carry their own clubs, towels and other tools; why not a bunker rake?
That's what we thought. So we went out to the course and took our "Cart Rake" along. This is a lightweight rake head (15″ long) with a 48″ long wood handle. The handle screws into the head and is easy to take off to store in your bag or after golf.