Fewer Freight Surcharges for 2020
New products have arrived, boxes have been updated and bundles contemplated. This allows us here at Standard Golf to complete another rite of passage: updating the Freight Surcharges for 2020. It is with great anticipation that we are able to announce that we did not have any increases, and in fact several products had their freight surcharge lowered and a few yet had them removed all together!
Quick Reminder:
What is our Freight Surcharge?
Back in 2016 Standard Golf went to a shipping model that corresponded to invoice value. A simple X-Y graph intersection would determine the freight cost. This was a great way for all involved to know their freight / shipping costs within the USA without the needs for quotes. One of the changes in 2016 was the adaption of our Freight Surcharge. Some items (typically those that are either very heavy or rather light weight but big a bulky) have a added freight cost: A Freight Surcharge.
If an item has a surcharge, such as our Range Mate Club Washer (part #01650), and multiple of that item are ordered, then the surcharge is only added 1 time. If multiple products are ordered together that each have their own surcharge, then only the higher of the two surcharges is applied. As a side, if the retail value of the order is $2500 or larger, then no freight surcharge will be added.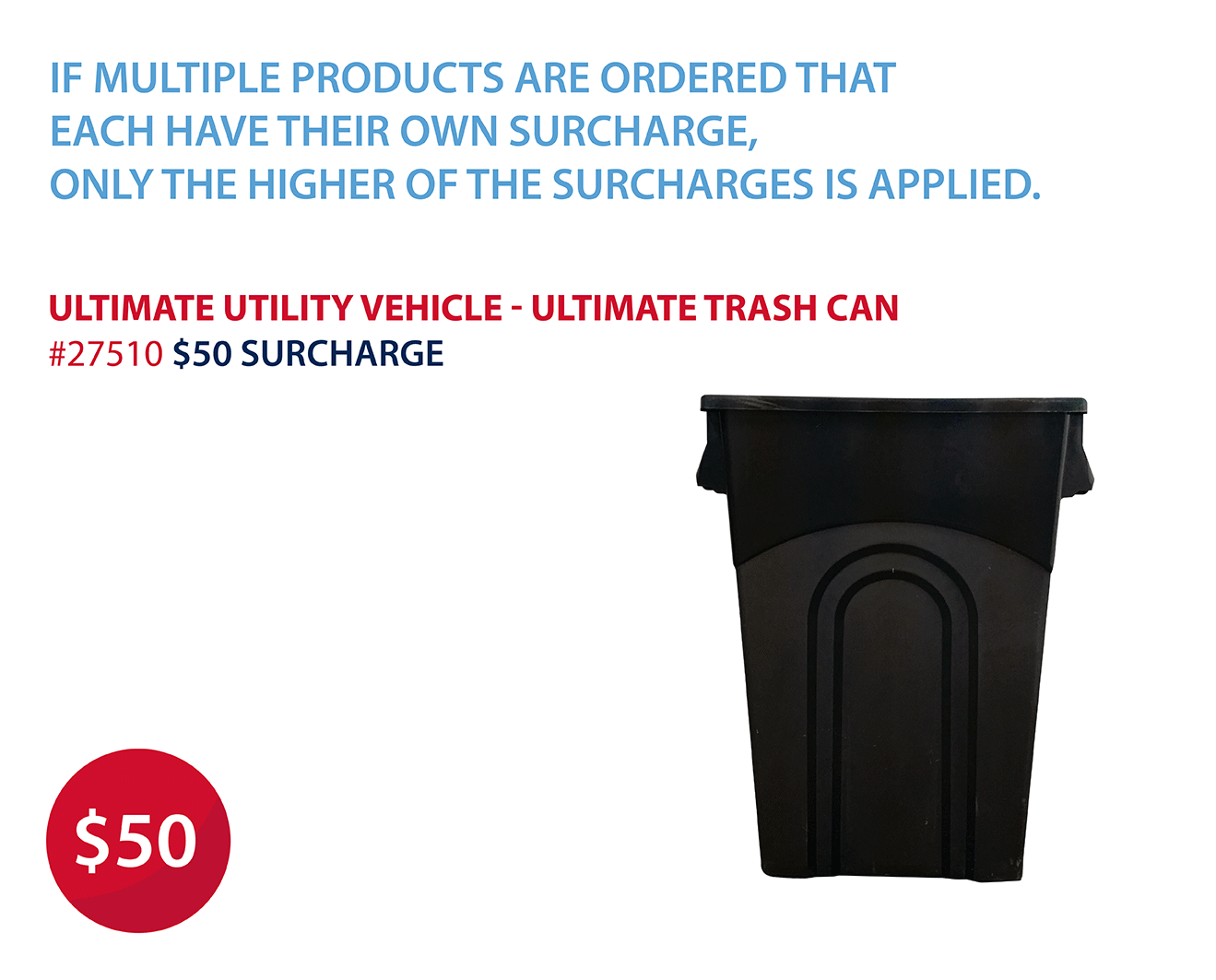 The Good News:
Which Items Lost their Freight Surcharge –
As we updated the freight surcharge there were several items that lost (yeah!!) their freight surcharge. This will make these items less expensive for you to purchase within the United States. These items include:
Little Mate Trash Can (both the singles and doubles)
Jr. Seed and Soil Butler (part #18870)
Kooler-Aid Stand (part # 40200)
Jr. Harvester Ball-Picker (part # 85200)
All Customize Greenline Tee Signs and Posts
Freight Surcharge was on a Diet
In addition to those products that no longer have a freight surcharge, many products also were able to shave their freight surcharge. Additional good news as this adds even more products that are less expensive over all for purchase!
All Structron Spades and Shovels – Decrease to $25
Centennial Series Tee Markers, Yardage Markers and Pyramid Yardage Markers – we had two changes here, first all the Aluminum versions no longer have a freight surcharge! The Bronze version had their surcharge dropped from $50 to $25
In-Ground Trash Can – Decreased to $25 (originally $100)
Complete List of Freight Surcharge
Our Freight Surcharge Table can be found here. Please do be aware, prices are subject to change.