In-line and Senior Harvesters join Standard Golf's range ball picker line-up.
Standard Golf is always asking Superintendents and Club Pros what type of products will help make their job easier and more efficient? These very questions led up to the introduction of two new range ball / practice green ball pickers.
Senior Harvester Ball Picker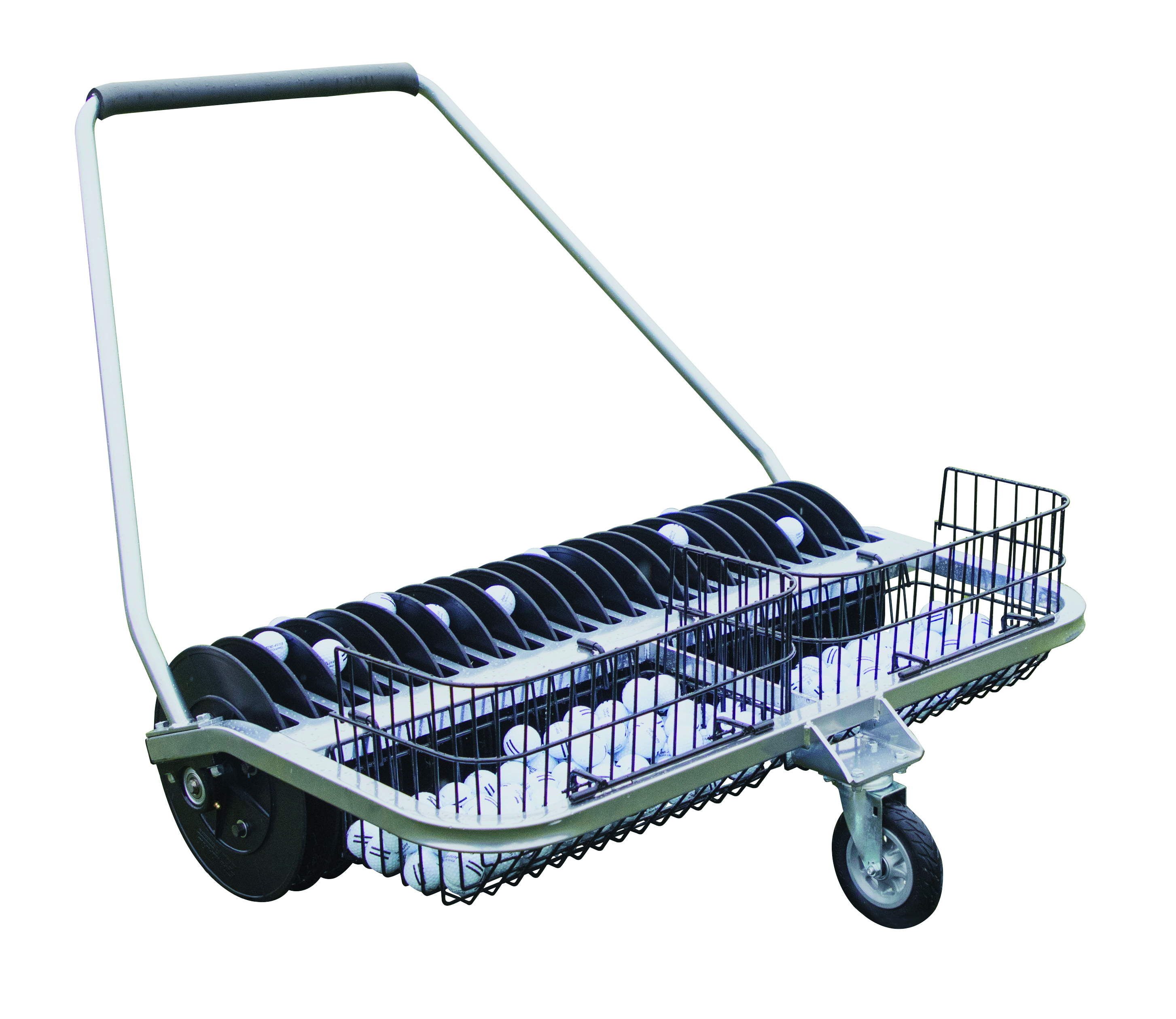 During the 2018 PGA Merchandise Show we had many comments about our Junior Harvester Ball Picker. Club Pros loved the ease of use for practice green areas and short game areas, but they wanted a larger capacity. Not a problem! We came back in 2019 with the Senior Harvester Ball Picker, a 600-ball capacity push behind ball picker. This size is great for a short game area where you hand pick the balls or too confined for a traditional ball picker. Other great uses are for ranges that are too damp for traditional ball pickers. Additionally our Senior Harvester also utilizes our "Split Gang" technology found on all of our ball pickers. This makes the ball picker easy to push forward and backwards.
In-line Magnum Harvester Ball Picker
The In-line Harvester was born in a similar fashion. While we were creating the Senior Harvester we were discussing the prototype with a local superintendent. He simply suggested we make a 3-basket ball picker that could be pushed or pulled by a cart. Our Engineers went to work and and soon thereafter the In-line Magnum Harvester Ball Picker was born.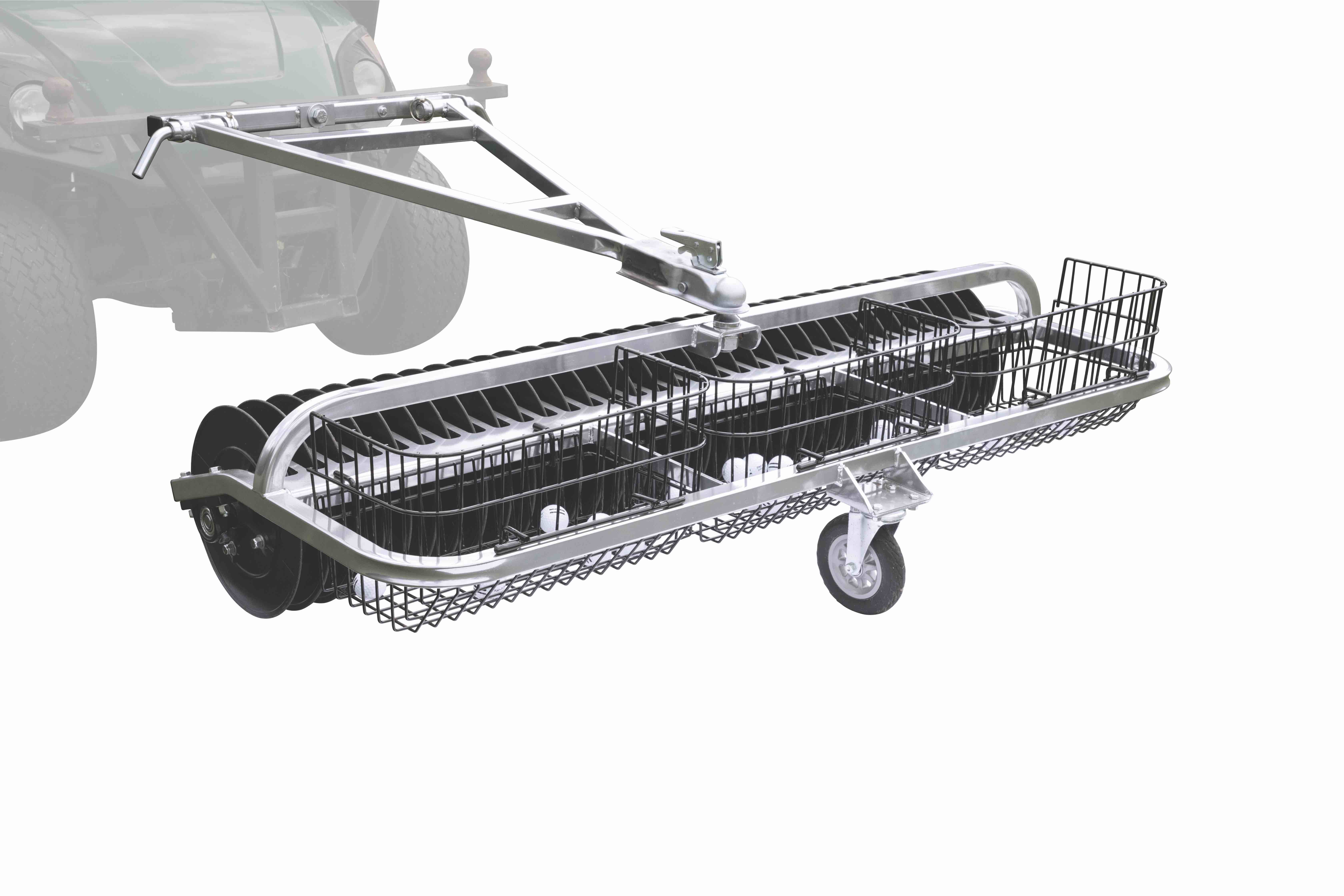 At 5 feet (1.5 meters) long our In-line can fit on any size range. Each basket has a capacity of 300 golf balls, so you can pick up as many as 900 without stopping. At only 128 lb (58 kg) and and a shipping weight of 178 lbs (81 kg) our In-line is lighter and less expensive than other U.S. competitors.
Full-line of Magnum Harvester Ball Pickers
Both the In-line Magnum Harvester and the Senior Magnum Harvester utilize our dual integrated gang technology. Adding these pickers to the elite group of range ball pickers that are the only in the world to use this "split gang" technology. Each of our driven behind ball pickers are "Low profile" and allow the pickers to reach under tree limbs, and sweep close to yardage markers. Powder coated finish ensure a superior, longer lasting appearance and better rust resistance.
Our Ball picker line-up now includes:
5-gang (3,000 ball capacity)
3-gang (1800 ball capacity)
In-line (900 ball capacity)
Senior (600 ball capacity) & Junior Harvester (300 ball capacity)
Check out both our new In-Line Magnum Harvester and Senior Magnum Harvester range ball and practice green ball pickers in action!