Summer Garage Sale Time
It is hard to believe that the first week of August brings us our first Major on the PGA Tour, when we should have been done with them all by now. But there is another major event in the golf industry next week: The Summer Garage Sale by Standard Golf!
Unlike the PGA Championship at Harding Park, the garage sale at Standard Golf will allow patrons.
When: Friday, August 14th from 8 am – 3 pm
Where: Standard Golf Company, 6620 Nordic Drive, Cedar Falls, IA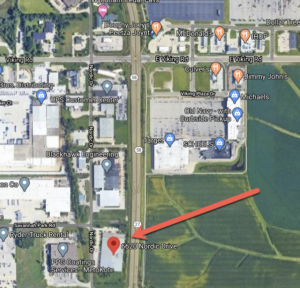 What: Standard Golf Summer Garage Sale
Not only is this a great opportunity to catch up with some of us here at Standard Golf, but you can also save money to help out your local golf club or that "sports cave /. garage" you have at your own home.
What is for sale?
One of the questions we have been asked, "Are these new items?" Not 100%, no. The items being sold include: Overruns, Sales Samples, Slightly Blemished and Discontinued Products. There are some never been used or lightly used products among the group as well.
We will have a  limited supply of Aluminum Cups, Litter Mates, Flag Sets, Bunker Rakes, Tee Towels, Signs, Water Stations, Flagsticks, Practice Green Pennant Sets, Bag Stands, and more!
Any Freebies or Giveaways?
In addition to the great discounts that are available on the 14th we will also auction off a brand new set of 18 white Royaline Flagsticks. Each purchase that you make will enter you in the raffle to win a set of 18 new White Royaline Flagsticks.
We might even have some extra golf shirts and hats to give out as well.
All Sales Final
Since these items are all "used" or refurbished all sales will be final and free of warranty. This is a "cash and carry" sale.
Look for the signs and balloons in the back of Standard Golf's warehouse off Nordic Drive.