Choosing the right driving range bag stand
The driving range is another source of revenue for most golf courses and therefore it needs to be treated with respect. No one is going to continue to spend their hard earned money at a facility that gives the impression that it does not care about its customers. This is why it is important to make sure the first impression you give at your range is as good as it can be!
Standard Golf offers many products that can help dress up the range but one that is used by everyone at the range, and often overlooked, is the bag stand.
Did you realize that Standard Golf offers 5 different single-bag stands and 2 different racks? Yes, 7 different options are available including the new for 2019 Premiere Bag Stand.
Individual Bag Stands for Driving Range
With five different bag stands to choose from at Standard Golf it is important to know about each, and to know what your goals and needs are as well. Are you looking for the least expensive option? One filled with amenities? Easy storage when the range is closed? These questions and more will be answered below.
Premiere Bag Stand
The newest in a line of driving range bag stands is the Premiere Bag Stand. This stand is made from recycled material, folds in the middle for easy storage, is offered in 3 unique colors and has an assortment of cut-outs on the top for all of your tools while hitting the range.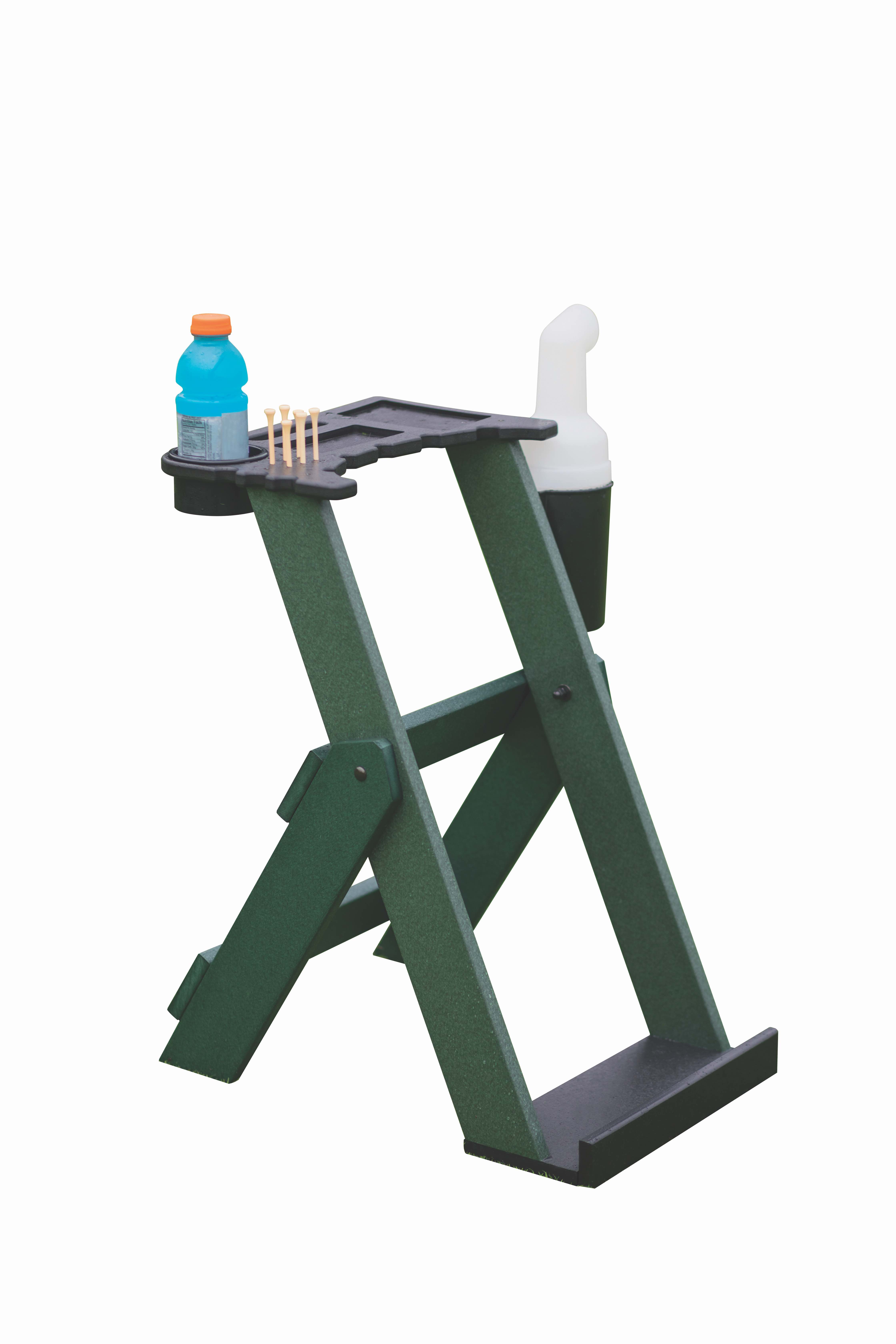 The Premiere Bag Stand has two unique offerings. First, the color. The top and bottom of each stand will always be black, however the stand can be either green, brown or black. Second, and the most useful, is the top of the stand that has several areas cut out for all of your tools. The top of the Premiere Bag Stand has areas for your cell phone, keys, drink, tees and even a holster for a seed and soil bottle. Don't want to carry your bag to the range? The Premiere Bag Stand also has 8 notches for your clubs so they will not slip and fall together.
Bag Stand with Cup Holder
Looking for the same material as the Premiere Bag Stand, but do not need all of the special compartments? Our aptly named, Bag Stand with Cup Holder is just that. Made from recycled material this bag stand is slightly less expensive than the Premiere and offers just enough room for a beverage on top of the bag stand.
Recycled Bag Stand
Checking in at almost 1/2 the retail price of the Premiere Bag Stand, Standard Golf's Recycled Bag Stand is a great option for a golf course to add style and functionality to the driving range. Available in 3 colors (green, black and brown) this bag stand is rugged and folds up easily for off-season storage.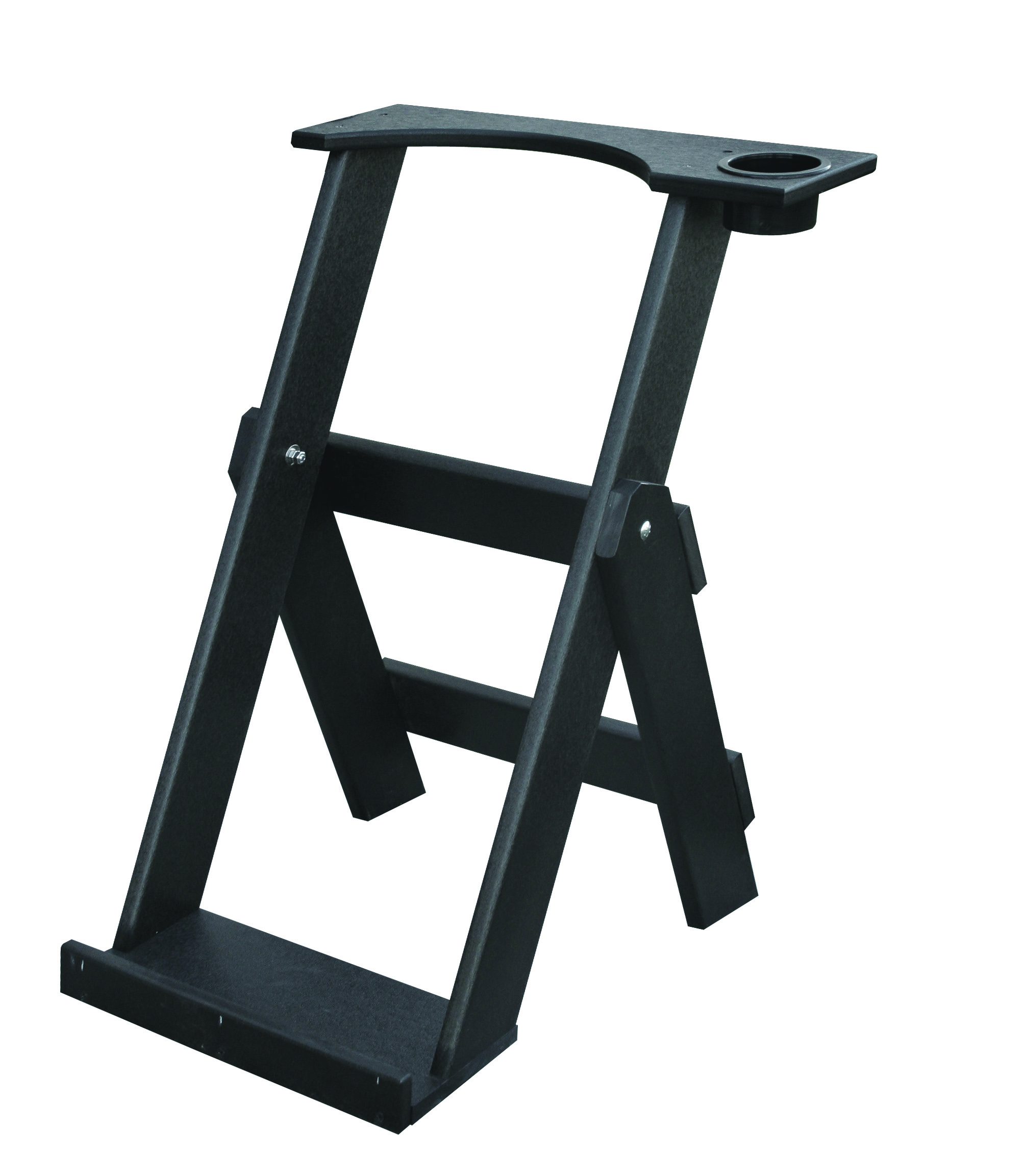 Standard Golf's Aluminum Bag Stand
A stackable, wide-stance bag stand, this option is sold in multiples of two (2) to further help with cost. With a green power coated finish, the Bag Stand from Standard Golf has a sturdy, wide-stance design for excellent stability. These stands are stackable to take up little room when storing for the off-season.
Bag Caddie
Looking for an economical option for single bags at the driving range? Then look no further than the Bag Caddie. Economical, streamlined and practical the Bag Caddie can hold any sized golf bag. The bottom of the Bag Caddie has sharpened spikes for easy "step-in" anchoring. This product is sold in multiples of two (2) to help make it the most economical of our single bag range bag stands.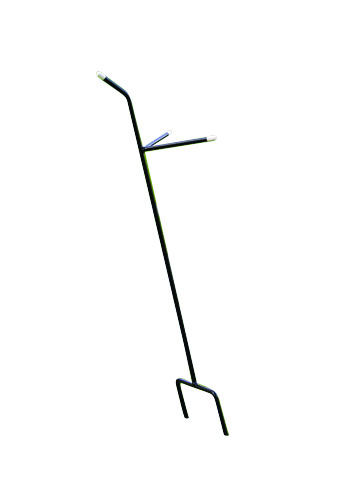 Multiple Bag Racks
Standard Golf also offers two racks that can hold multiple bags. A perfect option for those courses looking to have a "bag drop" area near the front of the course or even up near the driving range.
Deluxe Recycled Bag Rack
Available in three colors (Black, Brown and Green) this multiple bag rack and hold 5 full golf bags. The Deluxe Recycled Bag Rack is easily expandable by adding additional multiple racks (side by side or front to back) this ultra-durable recycled bag rack is a great addition to your club or driving range.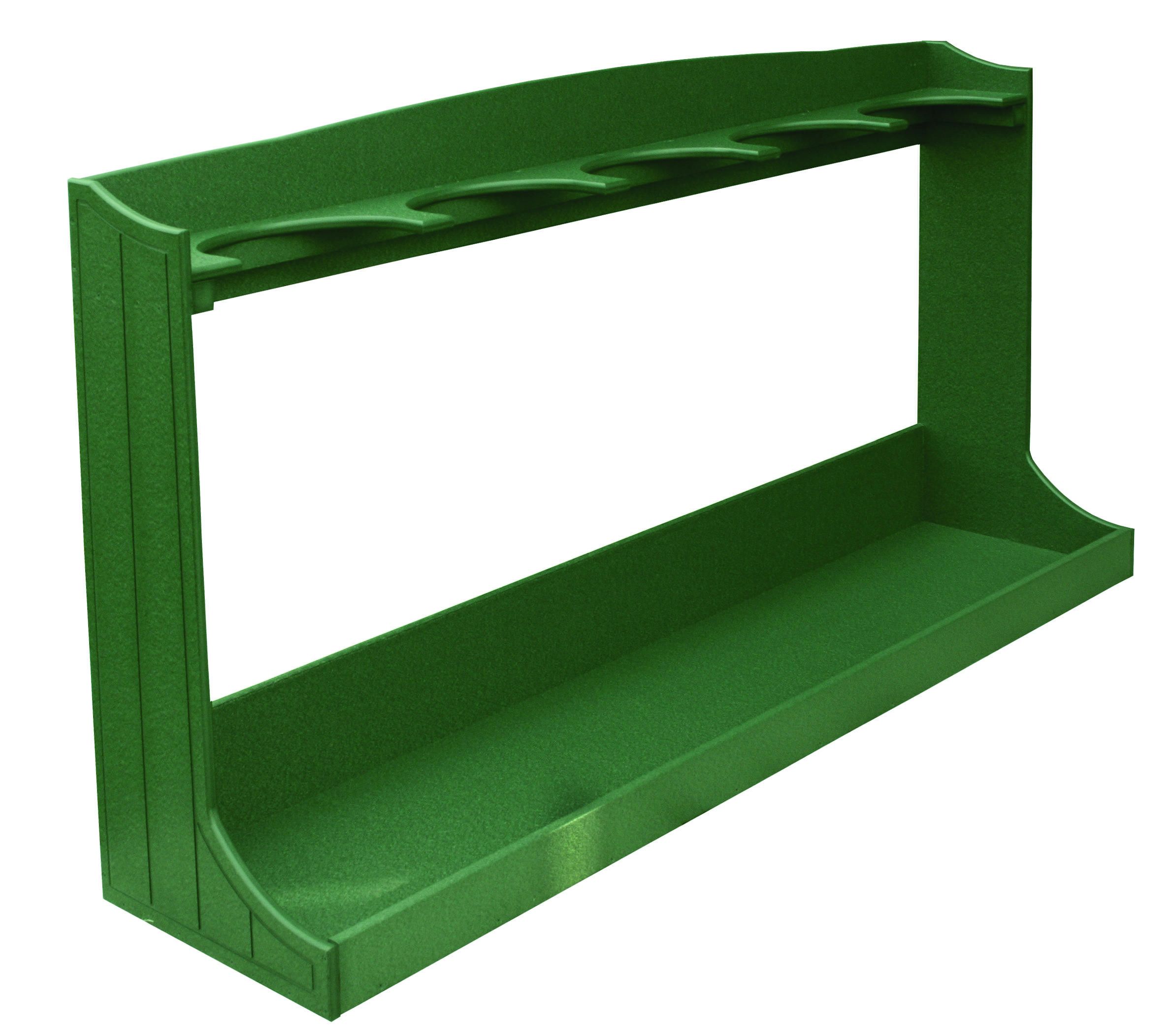 Recycled Bag Rack
With a clean, but rugged and durable design Standard Golf's Bag Rack can hold up to 5 large sized bags. Near the 1st tee, driving range, or clubhouse the Bag Rack is a great addition. Like the Deluxe bag rack, a freight surcharge does exist with this product.
Do not miss the opportunity to make a great first impression. With driving range accessories from Standard Golf we can help your range stand out and help it to become the profit center you envision. With single and multiple bag racks for your driving range, Standard Golf is your one-stop solution.
Contact your favorite Standard Golf distributor for their local specials, pricing and all other details about our products.