Special Event Cups Available in all Sizes and Colors!
As summer winds down and aeration and winterization plans become more top of page, another annual occurrence is also nearing: Special Event Golf Outings! With the big outings, club championships, member – guest tournaments in the rear view mirror, golf courses begin to look at hosting events to get anyone out to the course, get the register to click a few more times before the snow (that is a dirty 4-letter word) begins to fall.
Many courses have different types of late-season, special event outings. From glow golf (our local club hosts their glow golf the Friday after Labor Day), to 6″ inch cup best shots or even 8″ cup best shots and even special fundraiser events in October for National Breast Cancer Awareness Month. Standard Golf can help with any of these type of events with both custom flags but also cups of different sizes and colors!
Big Cup Best Shots
A popular late season best shot is the 'Big Cup" golf outings. Standard Golf offers cups in both a 6″ (15.2 cm) and 8″ (20.3 cm) diameter sizes. These are perfect for hosting a big cup best shot tournament. Fun with the big cups is that players of all skills can make a few more putts and scores can be lower.
In addition to the cups for these events, we also offer cup covers for each of these sizes (standard 4.25″ cup covers too). This is great if you look to have a few of these events at the end of the year and don't want to move a large cup all over the green.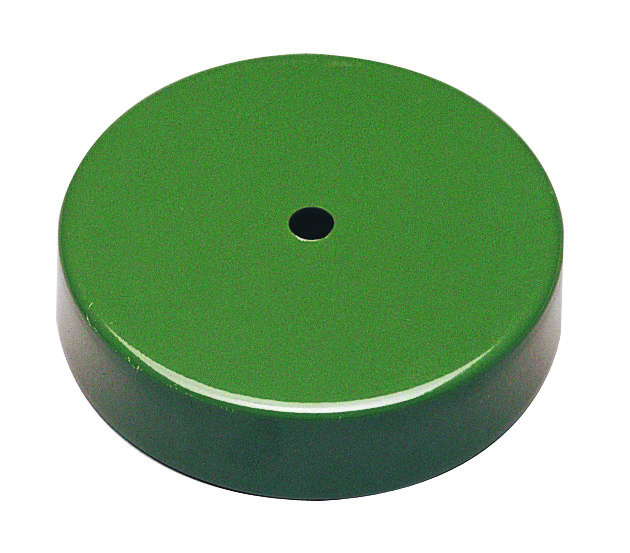 In addition to the different diameters, these cups are also offered in 2 different depths: 3″ (8 cm) and 6″ (15 cm). Finally, these are also offered in plastic or steel. [EDIT: Not all combinations are available, check with Standard Golf or your local distributor for exact combinations and inventory levels].
Breast Cancer Awareness Month
October is Breast Cancer Awareness Month and this is another great opportunity to have a special cup event. Standard Golf offers 4 different pink cups if you wish to color coordinate your greens. Our 2 aluminum cups (18303P and 18333P) as well as the 6″ and 8″ Special Event Cups.
If cups are not all that you'd like to have pink, we can also do pink or pink and white striped flagsticks and also pink flags.
Custom Flags for the finishing touch
Of course no special event is complete without a custom flag. Standard Golf has an array of options with custom flags. From a new logo just for your event, sponsors names, to even a "trophy flag" to be given to each participant. Standard Golf has been making custom flags for years and is proud to make many flags for most of golf's major events.
If your need is a special sized cup or a custom flag to complete the look of your event or tournament, Standard Golf has you covered.
For complete details check out StandardGolf.com or contact your favorite Standard Golf Distributor.